Web Portal
Step 1:  Get to Your Dashboard
Once logged into the App, you'll be presented with your Dashboard with the Navigation Panel on the left side.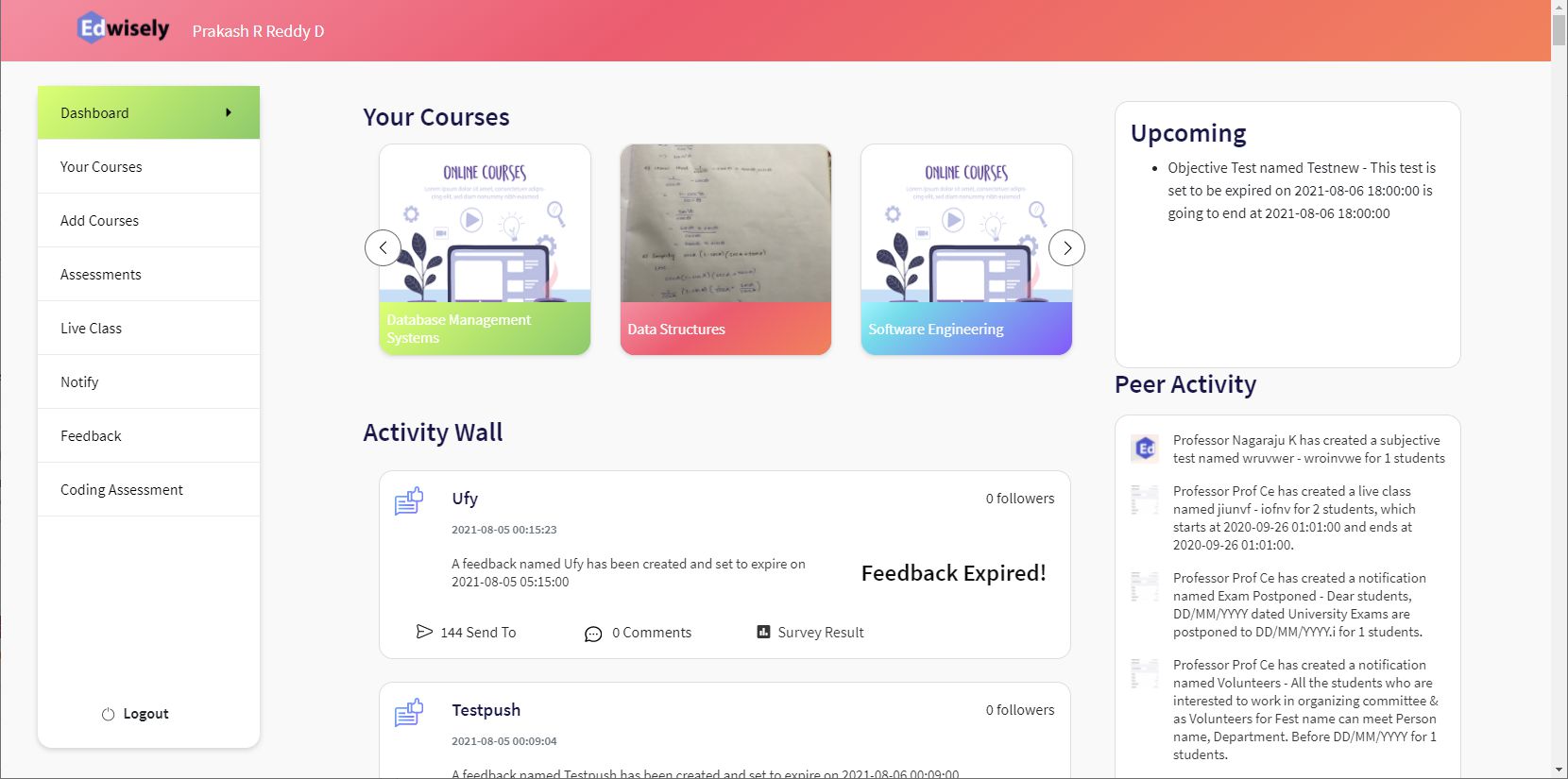 Step 2: Select "Add Courses"
Select "Add Courses" to add the desired courses to the "Your Courses" List.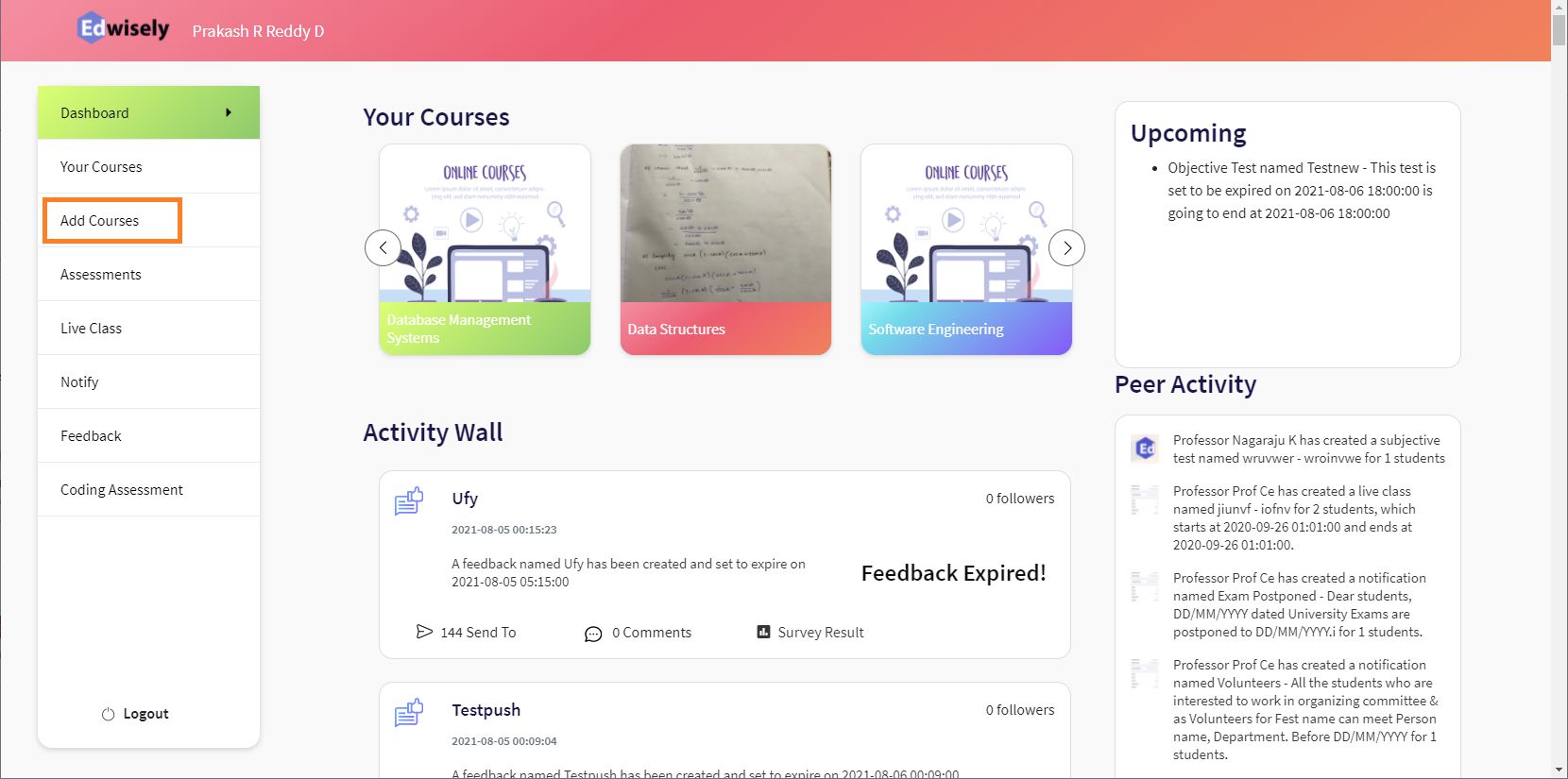 You'll be able to see all the courses offered by your Institute.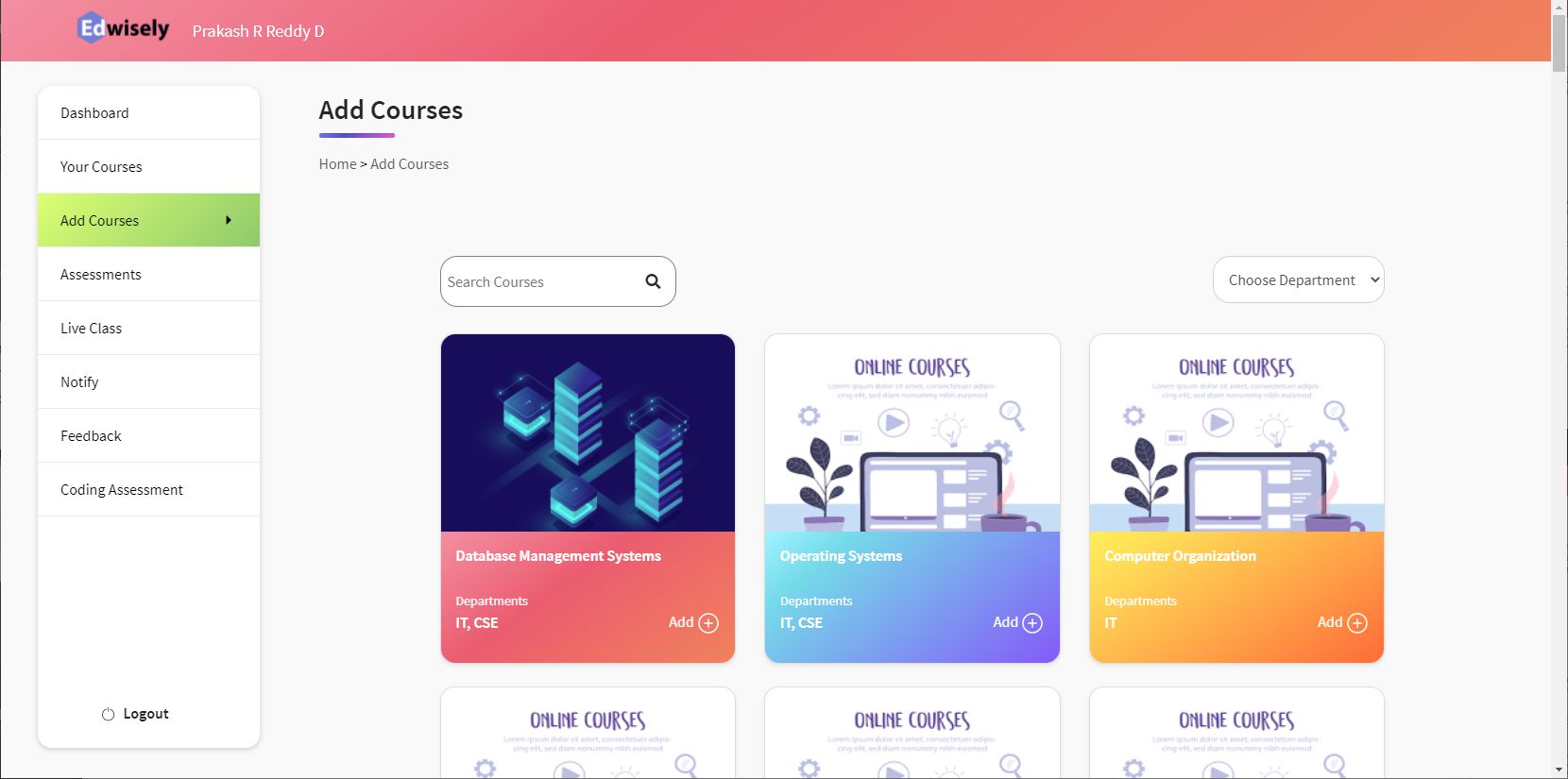 Step 3: Search or Filter Courses
You can filter the desired course by using the Search Bar or Department Filter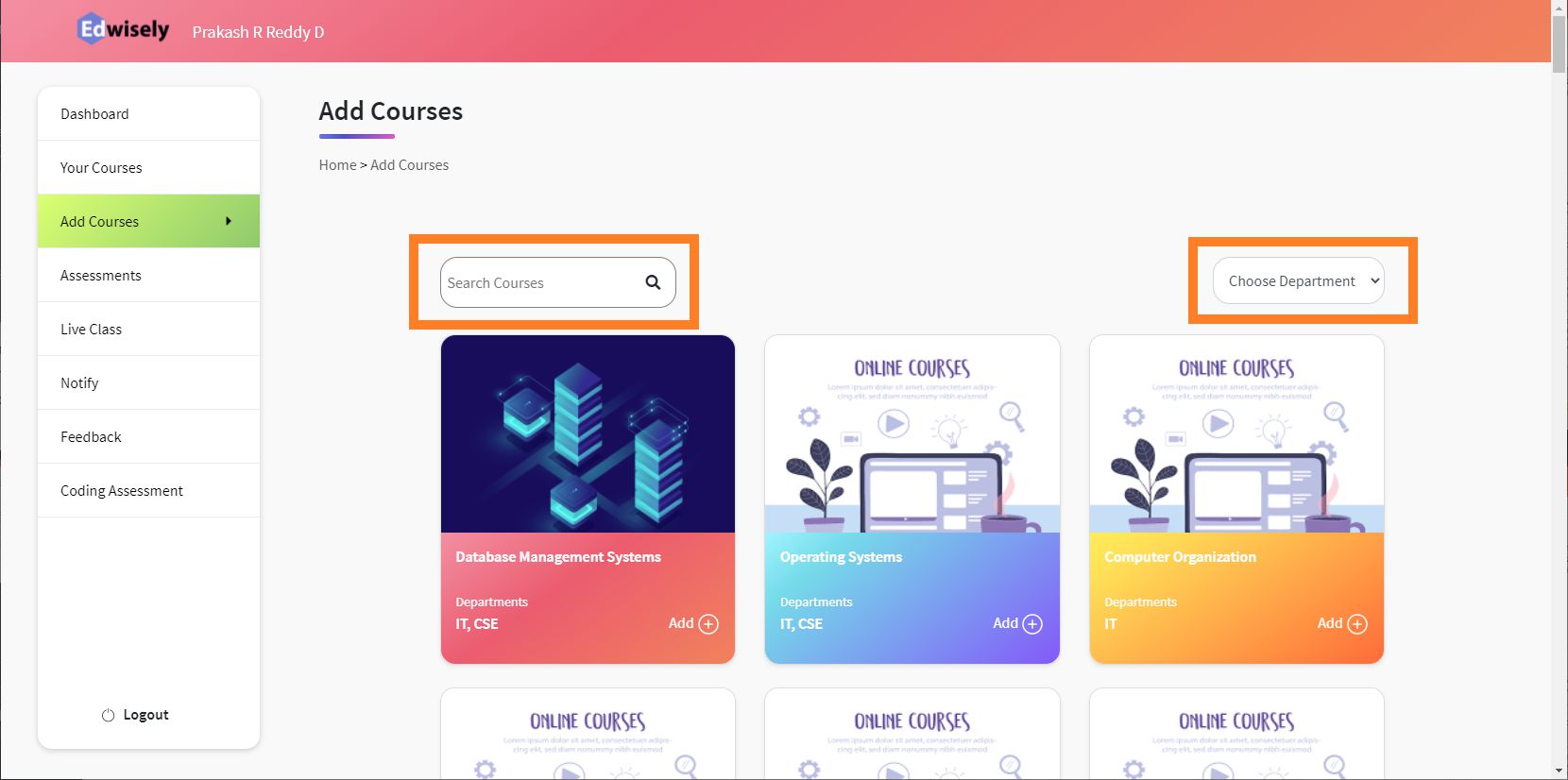 Step 4: Add a Course
Add the desired course by clicking on the "Add" option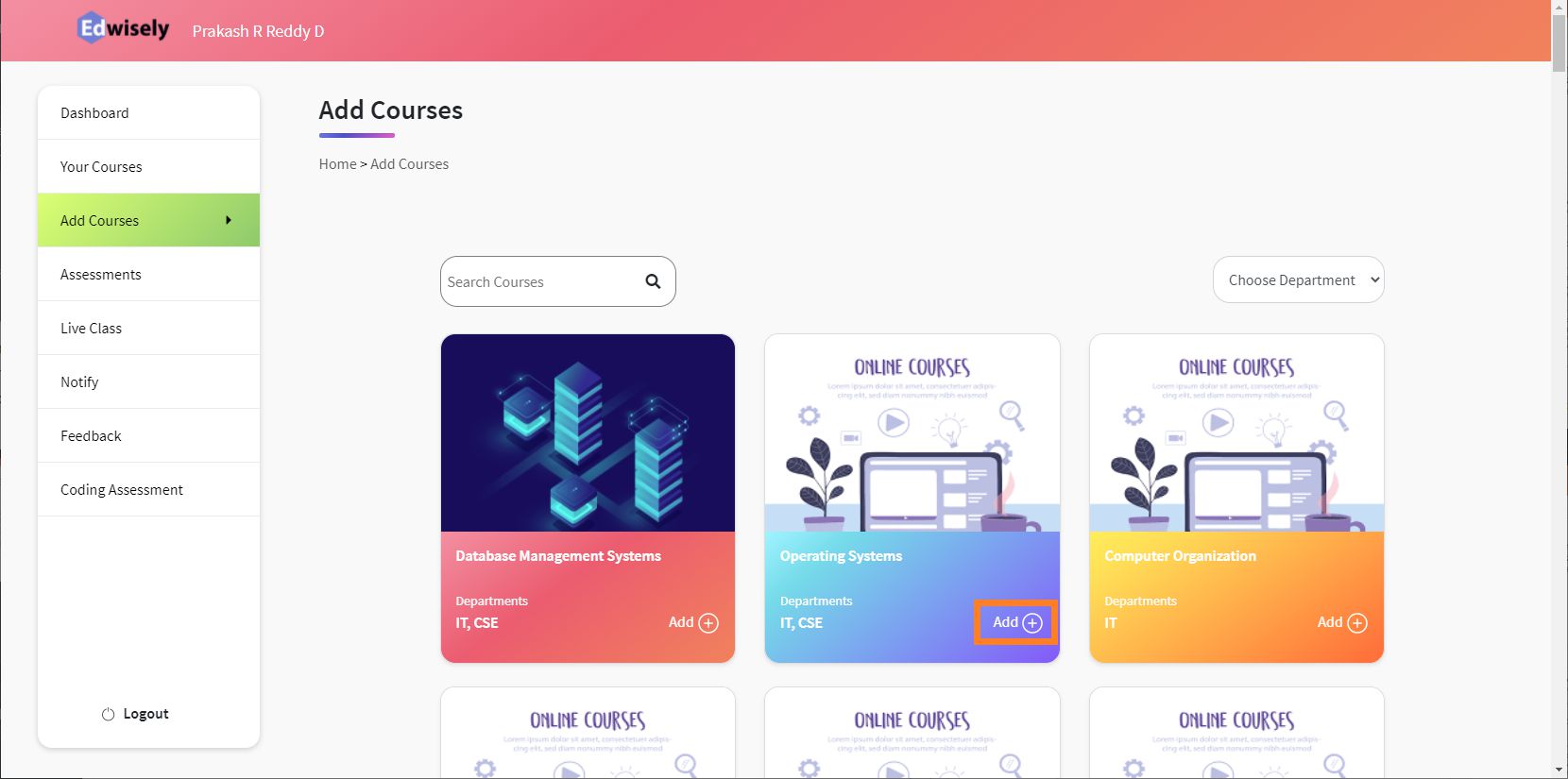 Once we clicked on the add button, we are presented with the Department followed Section of Students to be selected:
a. Add the Department of the Student.
b. Select Class sections you Teach.
c. Once selected, click on Add Button to Finally Add the course to your Profile.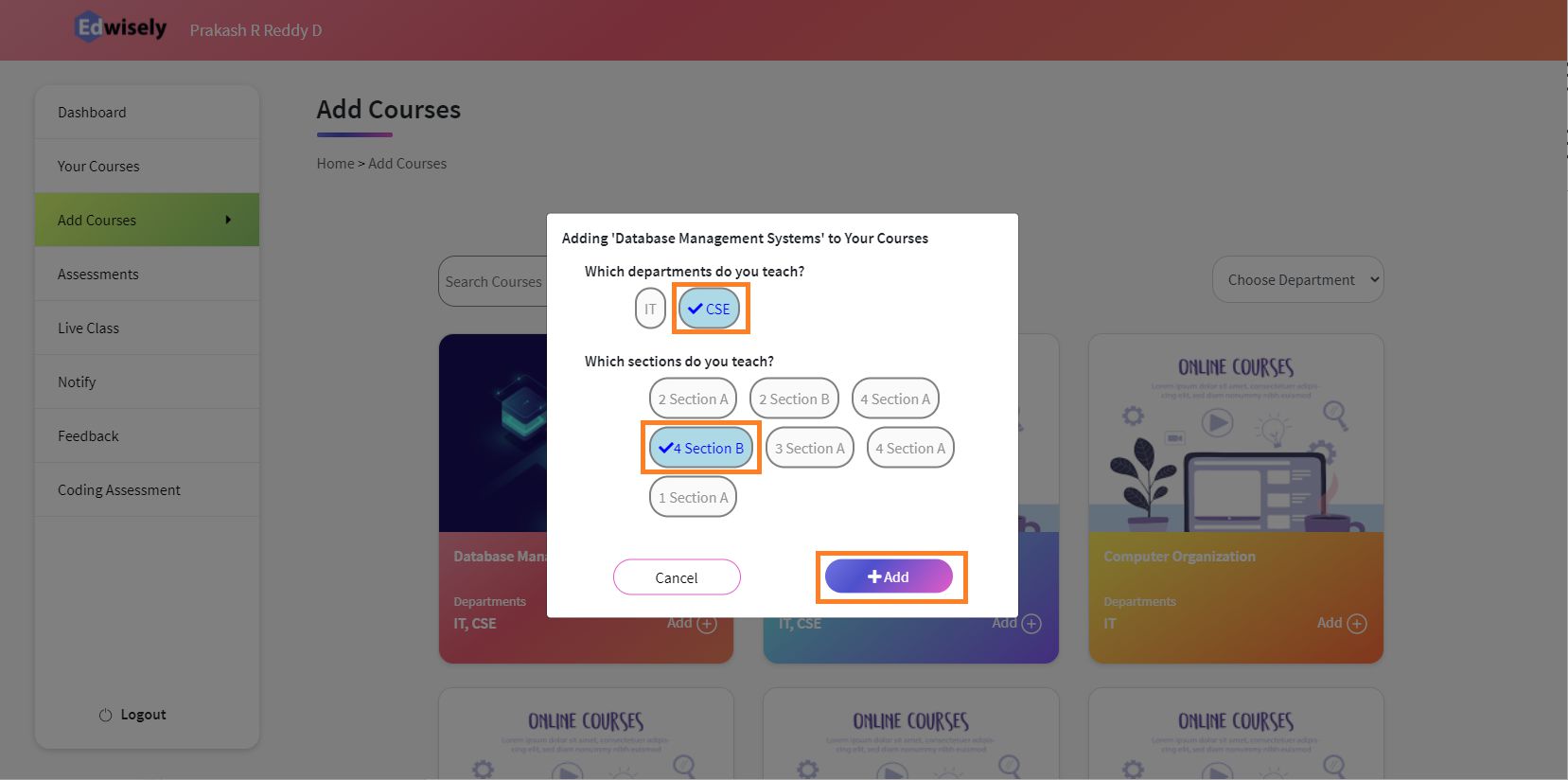 If the course is Added successfully, you'll be prompted with a Notification in the Top right corner!!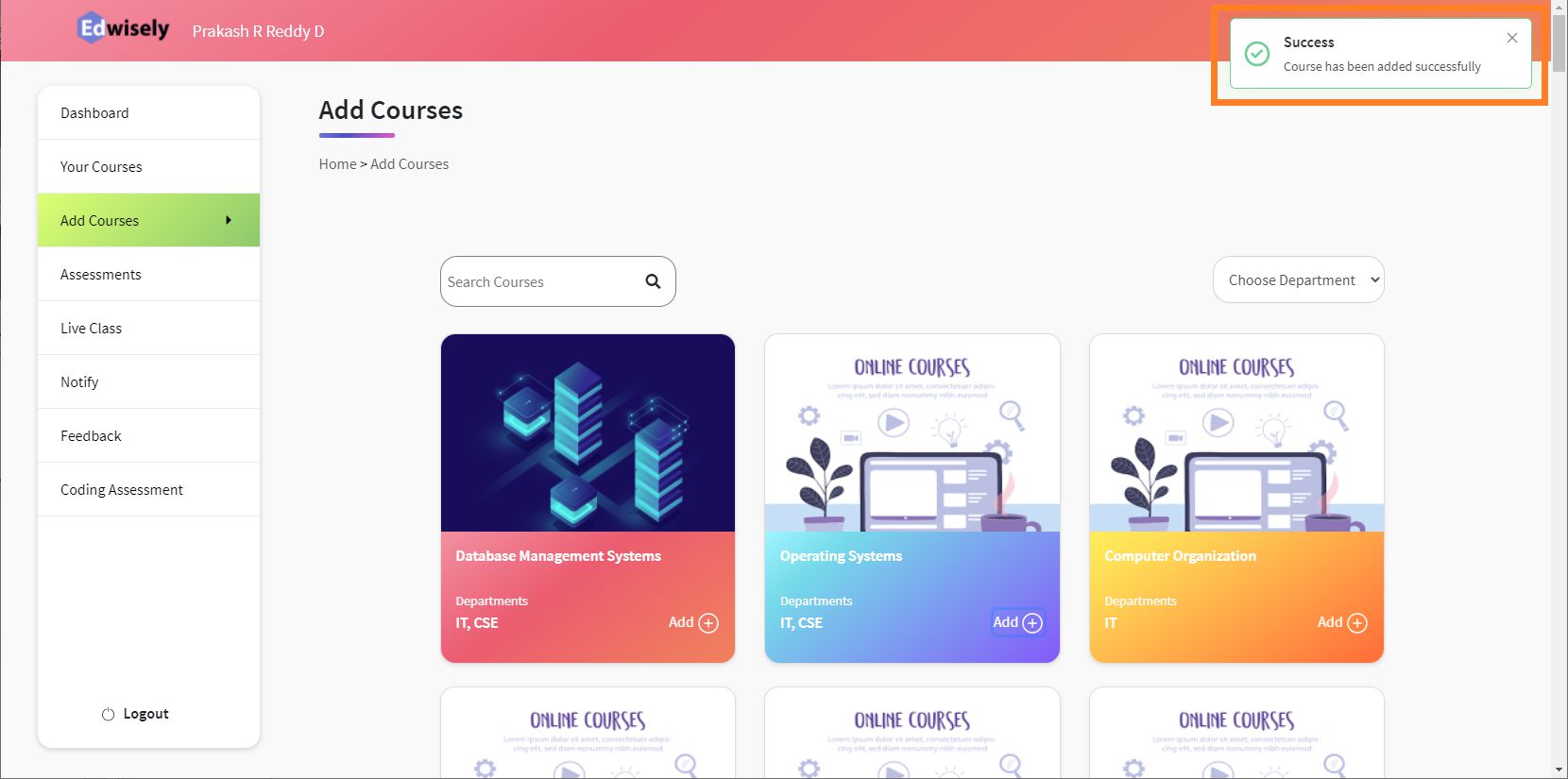 Step 5: Verify Course is Added
You can also verify added Courses by viewing "Your Courses" section in the Menu.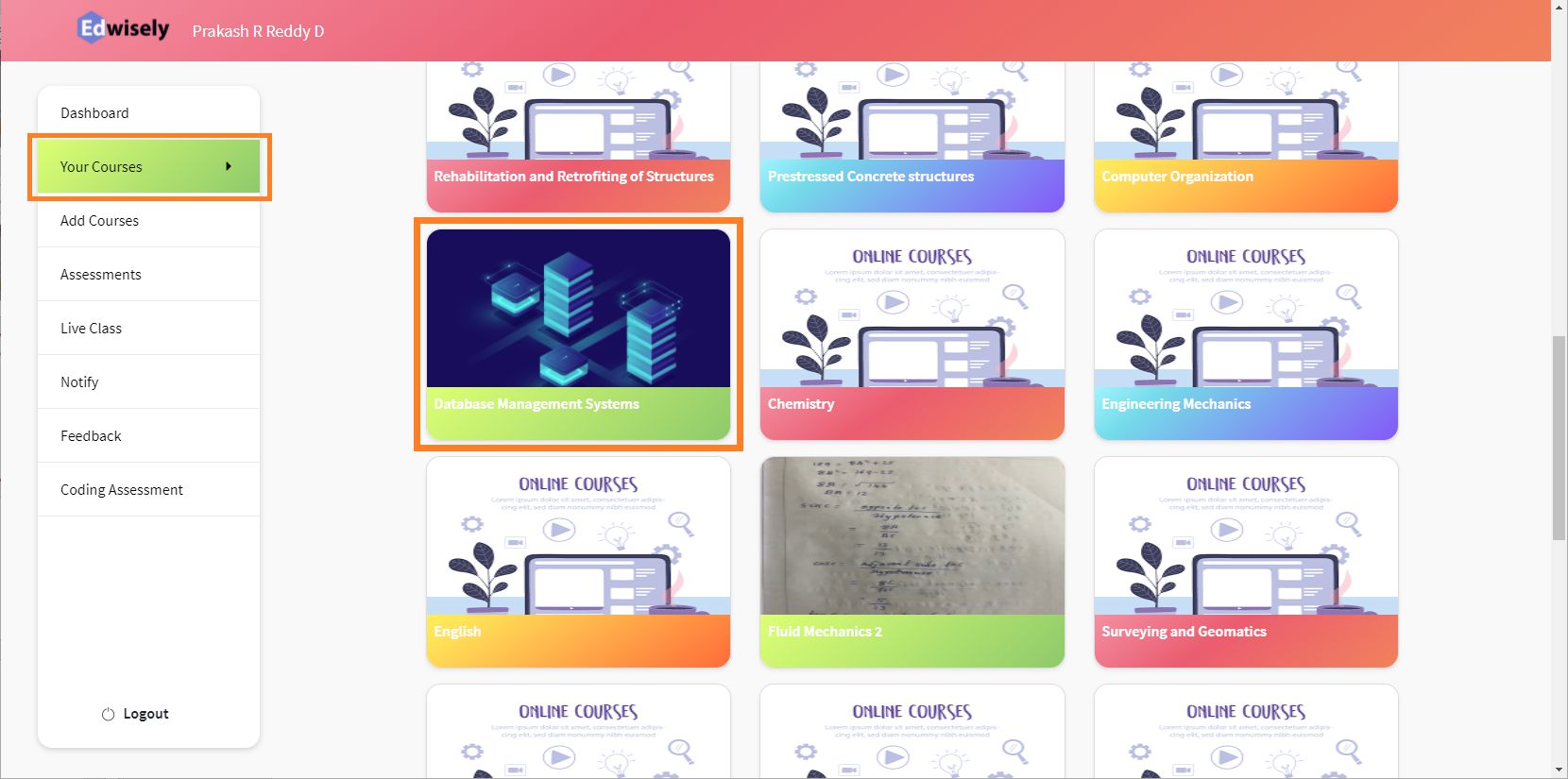 Mobile